The neighborhood might not ring a bell straight away, but the traditional quarter of Flamengo host a series of interesting bars and eateries worthwhile to check out. Here are some of our favorite bars in Flamengo.
Café Lamas
Founded by a Portuguese immigrant, and frequented in the past by Brazilian Hollywood star Carmen Miranda, Café Lamas is known as the bar for bohemian nightlife in Flamengo. Originally located in the neighborhood of Largo do Machado, Café Lamas moved to Flamengo in 1974 and has been there ever since. You can also eat in Café Lamas, famous for its tasty pastels. Nowadays Café Lamas has an extensive list of beers on its menu, including the strong Belgian beer, golden ale, Duvel, and a Brazilian Indian ale from Santa Catarina, Coruja Strix.
Rua Marquês de Abrantes, 18 – Flamengo. Phone: +55 21 2556 0799.
Julieta
Located in an old villa and cultural center, Julieta Bar is a great place to spend an evening. In the old days, the cocktail bar was known as Paris Bar and is a real joy to visit. On Wednesdays, they have someone playing the violin, but if you prefer something more contemporary, drop by on Thursday, when an invited DJ enters the scene. A must do is order a cocktail at the bar run by Daniel Milão, who already launched some of his own mixes. A favorite is Milano, a surprising cocktail of Ketel vodka, Sicilian lemon, tangerine, Maple syrup, and red pepper jelly.
Praia do Flamengo, 340 – Flamengo. Phone: +55 21 2551 1278.
Tango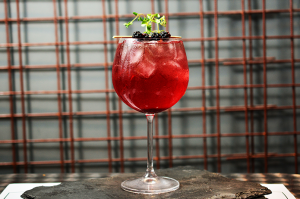 If you want to get a feel of Brazil's neighboring country, Argentina, Tango in Flamengo offers the right scene and drinks. With a lot of wines from Argentina, you could easily spend a night trying different blends. Food is typical Argentinian, with a great variety of snacks, from delicious sandwiches with tasty sausages, to pastries with spicy beef. For non-wine drinkers, there is always a traditional Argentinian beer you can order, such as the famous Quilmes, or a Norteña from Uruguay.
Rua Senador Vergueiro, 44 – Flamengo. Phone: +55 21 2225 5592
Boteco da Praia
Small, sober and old school, Boteca da Praia is a great bar to drink a beer and eat a snack. They serve a brilliant ham, cheese, and pineapple sandwich. With a view of Flamengo park, it is a place with a pleasant atmosphere. The walls are decorated with shelves with a great selection of cachaça bottles, the Brazilian rum used to make caipirinhas.
Praia do Flamengo, 122 – Flamengo. Phone: +55 21 2225 3500
Bar Bambi
Flamengo is also the name of the most popular football club in Rio, and in the rest of Brazil. You might want to watch a match of Flamengo one day. Maybe you wouldn't expect it – with a name like that – but Bar Bambi is the place to be for football fans in the neighborhood of Flamengo. With screenings of national football matches shown religiously every week, you should try to catch a game of Flamengo, especially fun if they play against one of their local rivals in Rio. Bar Bambi is nothing special, but the beer is cold and the vibe is chill.