Participate in the Rio Carnival parade!
Have you ever imagined yourself parading at the Rio de Janeiro official Carnival parade? From Friday to Monday the Sambodromo stadium is the place where all samba schools make their parade. Every day around 80 thousand people accompany the parade in the stadium.
And it is possible for you to be a part of this! Forget about getting tickets to see the parade. You can walk in the most famous Carnival parade in the world yourself!

Join our group for a once in a lifetime experience!
We have purchased costumes for the Official Samba parade of 2020 during Carnival in Rio. You can join our group and be part of this event, that is televised in hundreds of countries worldwide and is by far the most famous Carnaval parade in the world!
If you join our group you will not be alone. We will guide you every step of the way. We have a staff of 8 people going with the group, and we will provide all the information, tips and advice to make it the most enjoyable experience ever!
When
Friday 21st Feb, Opening Night.
Samba School
RENASCER DE JACAREPAGUÁ parading at 01:45 – 02:35
Where
Sambodromo (map)
Cost
R$ 370
Meeting point
9pm, Friday 21st Feb, at Caminhos Language Centre, Rua Farme de Amoedo 135 Ipanema (map)
Extra info
To be sent upon confirmation. This is information about a rehearsal, information night, tips, song, lyrics etc.
All you have to do to participate in the Rio Carnival parade:
1. Pick your team and costume
We will have 3 groups and you can pick the group and costume of your choice. If you are in a group of people you should all pick the same one so you will be together.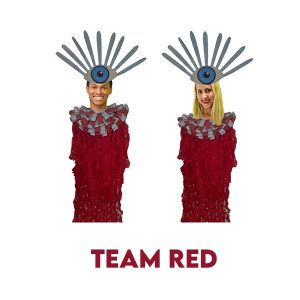 2. Send us and e-mail with the following information;
Full names, your email address, your whatsapp number (for every person attending).
Body size (PP, P, M, G, GG).
Your Brazilian Shoe size
The team (color) of your choice.
Preferred payment method (cash, paypal, bank transfer, debit or credit card).
We will get back to you within 24 hours to confirm availability and to provide you with more details.
We have LIMITED costumes so please BE QUICK!
—> Send an email NOW!