Big Events in Rio
There is certainly no lack of big events in Rio. Every year you have Carnival and New Years, and every other year there is Rock in Rio.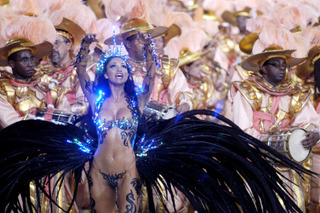 Big Events in Rio – A Perfect Match?
Rio de Janeiro is in many ways perfect for larger events, the city has been housing two of the world's biggest parties for decades (NY and Carnival) so the experience to handle big crowds is there. Several huge free concerts have been held on Copacabana beach, with great success, Rolling Stones in 2006 is one of the more famous. Several arenas can house large audiences both for sporting and music events. The Cariocas are good hosts since in general they are a party loving bunch, coupled with a good climate and beautiful scenery big events held in Rio have a perfect foundation.
The world's biggest party goes on for almost a week and attracts people from all over the world.
Every year millions of people gather along the beaches in Rio to celebrate the New Year.
An event that since 2011 takes place once every two year. The next Rock in Rio to Rio is planned for 2021.