There is no way to avoid the effects of the coronavirus and Rio de Janeiro is no exception. The coronavirus in Rio de Janeiro is spreading rapidly, and its impact will increase in the coming weeks. The number of infected people is still growing and the government have taken serious measures to try to control the virus. Since almost all the news in Rio and Brazil is in Portuguese, which most Gringos don't understand, we will regularly update you here about the situation in the city.
(Last update: 28th of April in the morning)
What is the current situation of the coronavirus in Rio de Janeiro?
At this moment the number of people that are identified as infected with the virus is still relatively low compared to countries in Europe and the US, but this number is increasing. And one of the reasons is the low amount of testing. Coronavirus in Rio de Janeiro is the biggest outbreak in Brazil after São Paulo, which makes sense, since it is the second biggest travel hub of the country and just had thousands of tourists celebrating carnival.
The total number of infected people in Brazil you can find here. However, it is more relevant to look at the total number of infected people in Rio, since most of the infected people in Brazil are located in São Paulo and Rio. How the cases are spread over Rio you can see here on this map of the city government. The state and city government have taken drastic measures in an attempt to control the virus. The latest important measure is the obligatory use of a face mask. Without this you will not be allowed to enter shops, and you can get a fine.
Foreigners from Europe and Asia are not allowed to enter Brazil anymore, there is no timeline for this measure to be lifted. All the borders with neighboring countries are closed as well. Americans are still allowed to travel to and from Brazil.
What about the Christ Statue and the Sugarloaf Mountain?
The main tourist attractions, including the Christ Statue and the Sugarloaf Mountain are closed until at least the 1st of April. The same goes for the Stairs of Selarón. It is possible to see it, you can take a photo of it (without tourists, which normally is impossible), but there are fences placed in front of the stairs. So it is not possible to get on the stairs. Other places like the Tijuca Forest, the library Real Gabinete Portugues de Leitura and the parks Jardim Botanica and Parque Lage, are all closed as well. The tram of Santa Teresa is not working either. All these measures are at least in place for the next to weeks.
Other measures taken
All events are cancelled until further notice. Including football matches, shows, and markets.
Cinemas and theaters are closed
Schools and Universities are closed
The government advises people to avoid being in groups of people (social distancing). You are NOT ALLOWED to go to the beach, relax in public areas in general.
Bars and restaurants are closed. They are only allowed to do delivery.
Public transport is reduced by 50%. It is forbidden to stand in buses and the BRT lines.
A lot of stations along  the BRT-lines are closed.
All buses and vans going to or coming from other states with confirmed cases of the virus are cancelled til further notice. This includes for example São Paulo.
All intercity buses and vans between the metropolitan region of Rio de Janeiro and other municipalities are cancelled. This includes for example the Angra dos Reis region (with Ilha Grande and Paraty) and the region around Cabo Frio and Buzios.
Taxis, Uber, 99 and other taxi-services are not allowed to leave and enter Rio anymore. They can only operate within the city.
Ferries between Niteroi and Rio are closed. Only people working in security, health-care and supermarkets that can prove they need to take the ferry can use it. Military Police are checking this.
Hotels and pousadas are asked to close their bars and restaurants
Shopping centers and shops are closed, except for supermarkets and pharmacies.
People in Rio are asked to work from home, when possible.
All catholic churches are closed, the evangelic churches are reducing their activities or closing as well.
The state government forbid incoming flights from other states and international flights. This was overruled by the National authority, who said that some flight still need to take place for replacement of people, healthcare personal, vaccines, medications, transport of organs etc.
Note: It is important to know that Brazil is a huge country and the situation and government actions are different per state and city. The information about the situation and government measurements we describe here are related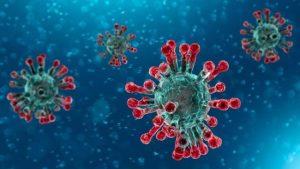 only to Rio de Janeiro.
Can I still go?
It is still possible to go to Rio de Janeiro, only by car. All buses and vans with connections to other states with cases of the coronavirus and cities within the state, but outsides the Rio metropolitan area are cancelled. That said, there is nothing to do for a tourist in Rio at this moment. As you can see by the list of measures we just described and the drone video below, that was shot on Sunday the 22nd of March. The only reason to come to Rio at this moment is to catch a flight back home from Rio, if that is still a possibility for you. Otherwise you can try to get a plane from São Paulo.
As much as we love to invite many tourists to our city and show you around, right now we advise you to stay home or go home. Save your money, postpone your trip and please come to Rio when this crisis is over!
Drone images of Rio de Janeiro in quarantine, on a Sunday, normally the busiest day of the week at the beaches and boulevards of Rio de Janeiro. Made by Gabriel2584.
Can I still leave?
Yes, you can. There are still (some) flights leaving Rio. We don't have an exact update on which flights and airlines are still operating. However, more and more messages reach us that flights are fully booked, getting cancelled or getting really expensive. We advise you not to wait if you want to leave. Check the current status and possibilities to leave with your airline if you want to leave earlier. More information about restrictions regarding entry and exit of countries you can find on the IATA website.
Hospitals, doctors and healthcare in Rio de Janeiro
The general level of healthcare in Rio is good, but the system is vulnerable. When you have a (travel) insurance we advise you to go to a private clinic. More information you can find on our page about hospitals and pharmacies. Like in other countries, we should prevent a situation where  there are too many infected people and there is no sufficient healthcare (doctors, IC beds etc.). That is why the government is taking these measures. There are a lot of IC-beds in Brazil, bust most are already occupied. Extra IC beds are being prepared right now and the army also started building extra emergency capacity.
The guidelines on when to see a doctor or go to a hospital are pretty much the same as in other countries. When you have a cough, fever and problems with breathing you should immediately see a doctor and wear a mask to prevent transmitting a possible virus to others. When you just have light symptoms (a simple cough for example) don't go to a doctor or hospital, because they will send you away. In any case try to obey the rules and advises of the government described above and the following guidelines for your own safety and that of others:
wash your hands frequently with soap or alcohol
don't shake hands and avoid intimate personal contact
don't cough or sneeze in your hand
Try to avoid touching your face when you not just cleaned your hands
avoid agglomerations of people (and we also advise avoiding using public transport)
keep distance from people with a cold or symptoms of the flue
Stay safe, and come (back) when the crisis is over
Last, but not least, we would like to say: stay safe and come (back) to Rio when this crisis is over! Right now Rio has nothing to offer you, but normally there are many great things to discover in this Marvelous City. When you are sitting home and get bored, take a look around this website, read our blogs and dream away about a trip to Rio in better times.
If you have any questions about the situation, just leave a reply, and we try to answer it.