The coronavirus in Rio de Janeiro, and Brazil for the matter, is still creating problems and it is far from over. The peak is expected in the next weeks, and looks like that one of these days Rio de Janeiro will go in full lockdown mode. Lots of people didn't follow the rules the last weeks and the number of infections and deaths are rising and the hospitals are almost overloaded. But sometimes it is tempting to already think about a Rio de Janeiro post-coronavirus.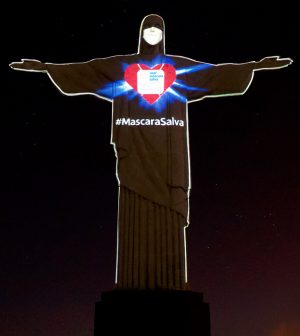 Another problem is that the poorer people simply don't have the option to follow the guidelines for a lockdown. They need at least some money to buy food to survive. And while the president Jair Bolsonaro wants to force everyone back on the streets, in Trump style not caring about how many people eventually will die, it is interesting to wonder how the city will look like when coronavirus in Rio de Janeiro is over? And how tourism will come back to the famous beaches of Copacabana and Ipanema, to the mighty Christ Statue – that one of these days had its face covered with a mask, to promote the obligatory use of face masks in the city -, the beautiful Sugarloaf mountain and all the other highlights the city has to offer? 
For people wondering what to do in Rio de Janeiro when you can visit the city again one thing is certain, all these places will still be popular once travel bans are lifted. But how and when will this happen? This is something we don't know, some project six months to a year, but for sure is that once we are allowed we will be happy have the ability to travel again. This is one of the positives: we will value our travels more than before. Not traveling because of traveling, but really trying to connect with people and understanding other cultures. Traveling will be so much more than just checking off points on your bucket list.
One of the focus points of tourism in the coming years, especially for cities, definitely will be the possibility to experience the city online. Not just the fast food Youtube videos, but some online tours that will give you the opportunity to get to know a city before traveling there, or just have a great experience with knowledgeable guides that combine interaction, education and fun. All over the world guides are developing great products that will last also post-coronavirus.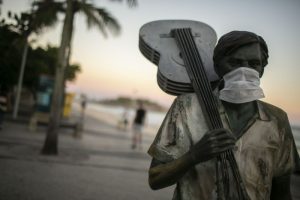 Another point of interest will be to look more for those off the beaten track experiences. These moments that you can't find just by yourself, but where you need some local to get you there. So when visiting Rio de Janeiro, make sure to look for those experiences, since they will make your stay worth so much more. Rio de Janeiro has a lot of possibilities to explore outside of its traditional highlights, with an abundance of nature all of over the place. Discovering the Tijuca Forest for example, or visiting places outside of the city like the historical Petropolis or the island Ilha Grande.
And, one thing to keep in mind, in a post-coronavirus world we will be forced to walk around with face masks and keep distance for quite a while. This makes it even more important to plan your trip in advance, to make sure that you won't encounter any last-minute disappointments when you arrive at your location because of less capacity and distancing measures.
For now, during these times of coronavirus in Rio de Janeiro, simply walking around on the boulevards with a view of the beaches, assisting the sunset in Rio at the lake Rodrigo de Freitas or at the rocks of Arpoador, seems like heaven. It is not over yet, but when it is, the Marvelous City will be ready to receive you with open arms. More flexible and with more gratitude, since now we know what we miss most: the contact with other humans. Stay safe and we hope to see you soon again in Rio de Janeiro!