When:
October 7, 2017 @ 5:00 pm – 11:00 pm
2017-10-07T17:00:00-03:00
2017-10-07T23:00:00-03:00
Where:
Clubhouse Rio
Rua Saint Roman
184 - Copacabana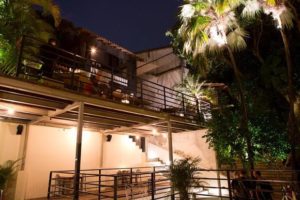 This event is promissing a delicious sunny afternoon and a tropical spicy evening in one of the most exquisite spaces of Rio, with its refined interiors and breathtaking views.
The Clubhouse exceptionally opens its doors to a happy few this weekend for the first time since its closure for renovation. Its many levels and atmospheres, pool deck, terraces, living room and secret alleys will give you plenty of space to chill and interact with the world! Yes, the world will be there to eat the Internations birthday cake.
Line up:
Dj Wagner (Brazil/Euro)
Live Saxophone
Entrance R$20 on the list.
Cash only at the door.